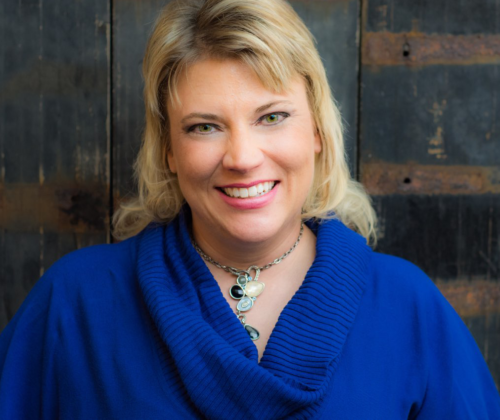 Since I was a child, I always knew there was another side to me.  I have always had a desire to help people feel better and heal.  However, like many of us, I found myself caught-up in our fast paced world with modern cultural expectations that do not define a role for the healing arts.  The systems of western medicine and psychology leave little room for a natural healer to practice a natural healing art since often times those practices include unconventional ways to look at a problem.  So, like many, I initially educated myself and sought out careers in more recognized fields, like science and the law.  Succeeding in those fields worked for me for decades, until great loss and grief in my own personal life paralyzed me and pushed me back to my roots of healing.
The greatest gift that came from my personal loss was a complete refocusing of what was important.  For over 20 years, I was on the receiving end of natural healing, as I sought out and benefitted from various therapies.  Knowing that my own struggles with various food sensitivities, allergies and emotional strife were made better through natural processes, I knew it was time for me to tap in to my gift and help others.  So, I went back to the books and started down the path of education in the healing arts.  I didn't have to go too far back, as all my undergraduate education was in various fields of science, including genetics.  However, how do those sciences help lead us to true healing?  What is healing, exactly?  It's hard to explain, like trying to describe God or love, but when you experience it, it feels deeply nurturing and peaceful.  What my personal experience and education taught me, first and foremost, is that healing is less about fixing yourself than it is a practice of letting go.
Thus, Healing Potential was started.
It is a place to guide one through integrated care that looks at the whole picture, the whole YOU; no matter if you are dealing with typical symptoms, chronic or acute conditions or wanting a maintenance plan for a healthier you.
We guide you, walk with you and support anyone who strives for better health and well-being.
VERY IMPORTANT DISCLAIMER:
This healthcare practice is based on a ministerial license issued by the Pastoral Medical Association (PMA) as well as a Doctoral Degree (PhD). The titles PSc.D and D.PSc referenced on this website relate to practitioner's PMA license, and not to any state license authority. PMA licensees and PhDs do not practice medicine.  More specifically, they do not examine, diagnose or treat, or offer to treat or cure or attempt to cure, any mental or physical disease, disorder or illness, or any physical deformity or injury.  Also, neither PMA licensees nor PhDs recommend or prescribe any medications or pharmaceutical drugs.
Products and services offered by this PMA practitioner holding a Doctoral Degree (PhD) are provided subject to this Information Disclaimer.